I did not document anything with this project. I finished it and it has been around for months now. Might as well add it to my page.
I used a samsung monitor with HDMI input, a Raspberry Pi 3 with 128GB card, USB controller for the buttons and joysticks, and an underpowered supply. Tore apart some old speakers with an am,p and embedded them. The whole thing is made from half inch MDF and I just sealed and lacquered the whole thing. I learned some things about painting MDF, it is not easy to get a consistent finish without sealing very well. I used bondo and lots of lacquer.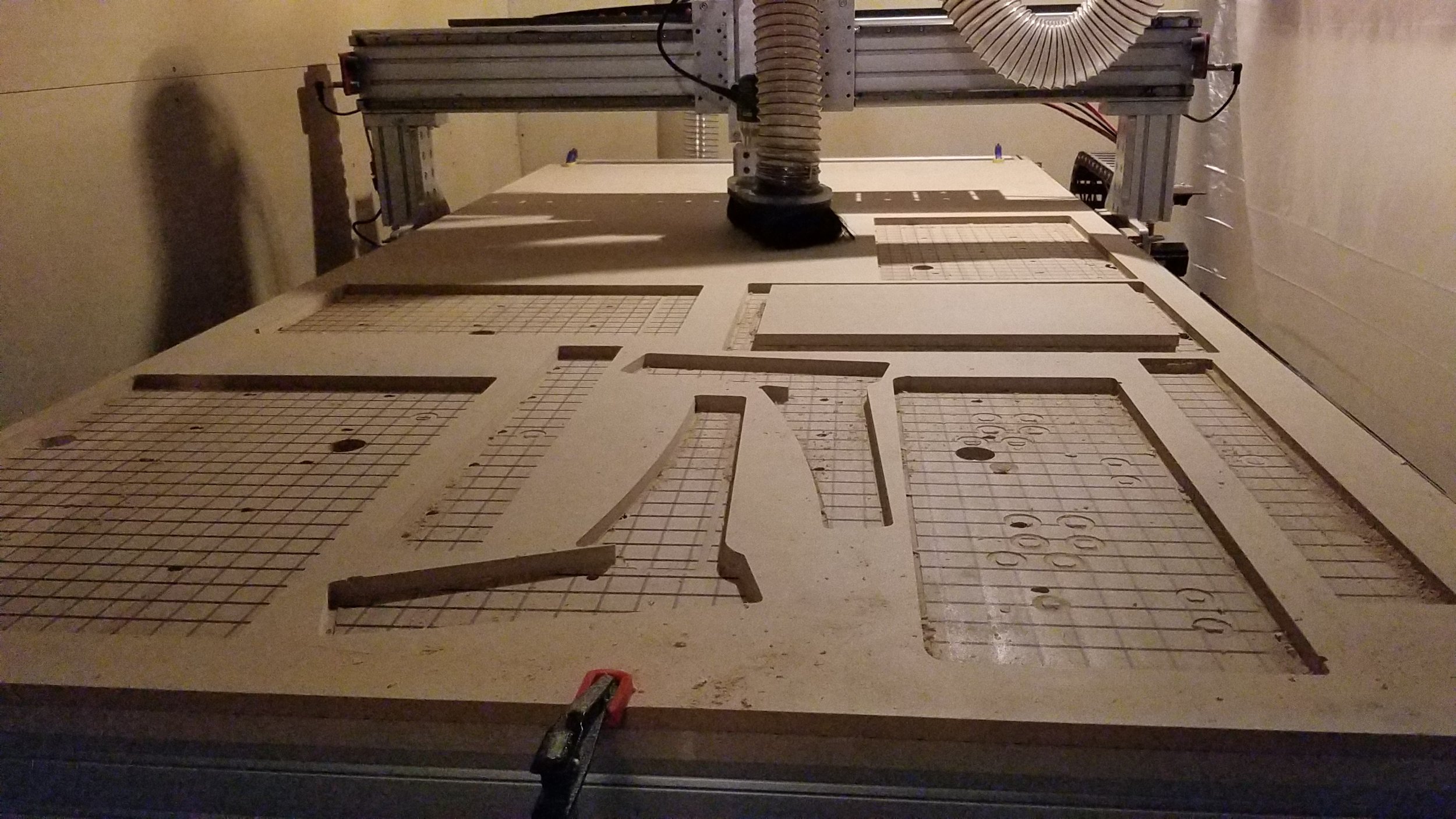 All in all, I spent about 10 hours designing and building it and wanted it in time for the holidays o that it could be set up for everyone to get distracted by it.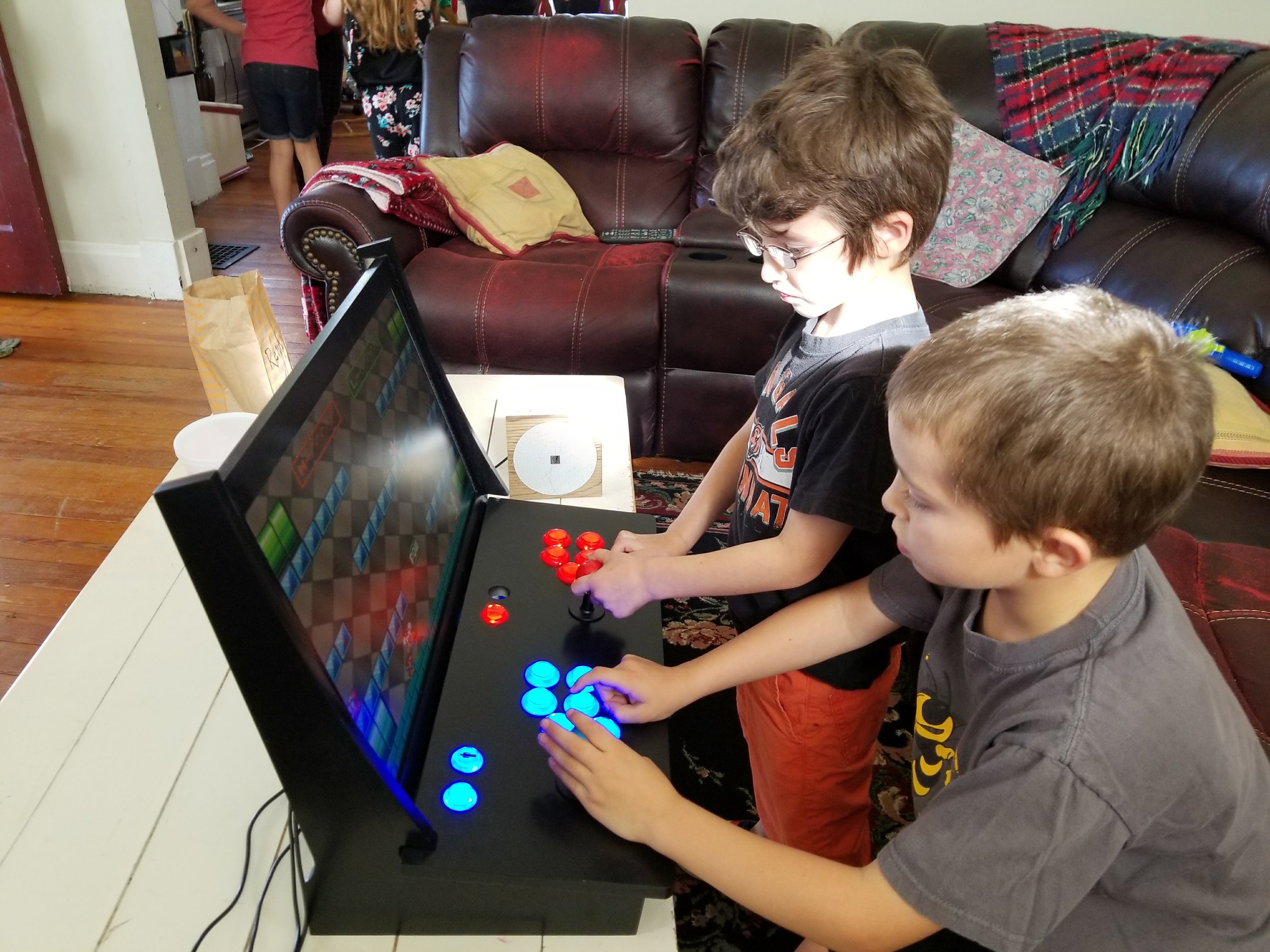 I had not quite finished everything by this time. Missing a button that broke while isnerting and orderd another. Also, speakers were not yet installed.
I found an image online that was for a 128GB build of emulation station. It has everything. I do need to upgrade the power supply, it sometimes shows the lightning bolt on the screen and I think it is because the LEDs in the controller are taking most of the available current.