3 weeks until I have my shipment, and then I will be diving in to this large format CNC router. I purchased mine from CNCrouterparts and so far they have been great with responses to questions and concerns. They even called me after I placed my order.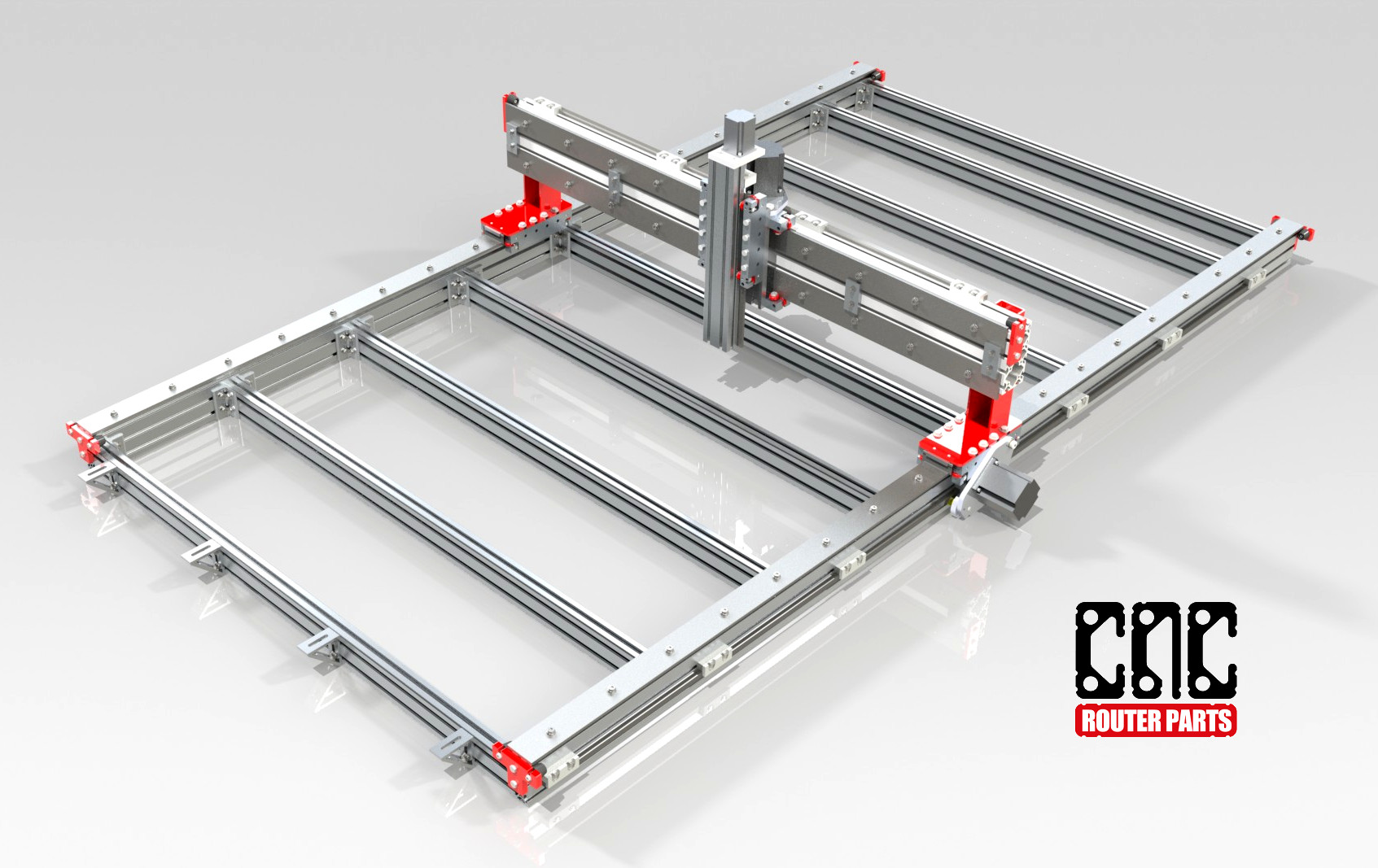 A render without the legs.
The company is located in Washington, near Seattle. And they use 8020 extrusions in their design, the 8020 is shipped separate direct from the manufacturer. This means that 8020 then processes the extrusion for threading and whatever other customizing is needed. Great way to lessen the work load of the company.
I rarely ever actually post anything to this site anymore, and I do so many projects that adding a blog and videos to it seems daunting. I need a work flow for this. So, I plan on documenting my build process, and eventually uploading videos to youtube and then detailing parts of the build on here. There are plenty of forums dedicated to this purpose, but they are hard to navigate until you find your niche.
The machine I am putting together is the CRP4896 pro. I chose to go with the NEMA 23 for now. I could not justify the cost of adding the 34. I also have not purchased the spindle they sell. It looks pretty bad ass though. So it may come to me in time. we will see.
So for now, I plan on rearranging my shop again and adding a legit dust collection system. Probably adding a small building outside the house to accommodate the vacuum system. This way I have less noise and any small particles that would escape, are not in my shop or in my lungs. I may post that build before I start to post about the CNC buiild.
I am excited to move on to this project. Every time I add a new skill, I tend to be able to further other abilities by adding what I have learned along the way. This would have never happened if I did not first learn how to make molds by hand. That made me get a 3d printer, then another, then rebuilding them and programming them to work for my purpose. Then small CNCs and now my monster. I am going to have the most ridiculous wall panels in my home…